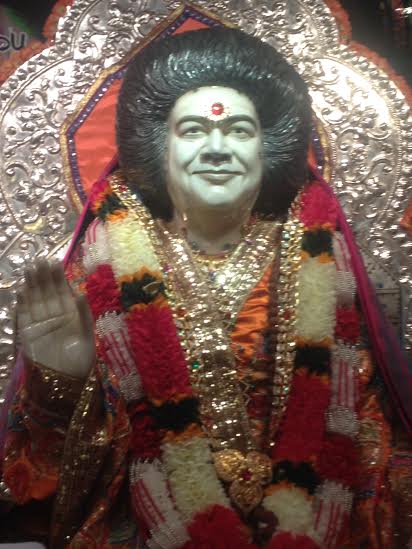 It is very difficult to recognize an avatar. My father's friend had misunderstood Swami and he had developed intense hatred as a result of his ignorance. Baba has His own ways, though, and it so happened that circumstances forced him to visit Puttaparthi.
As he was seated in the darshan line, he was "mentally" cursing Baba with the choicest of words. Due to the long wait in the darshan line, he was very hungry as well. He was very discrete and had not told anyone about his hatred for Swami. No one knew that he was hungry as well.
There were thousands of people seated in the ashram that day, but Swami came straight to this gentleman and looked at him with intense love. My father's friend was surprised because he considered himself to be a true hater of Baba, and not a devotee. Baba looked at him with motherly love and said, "My child, you don't like Me, isn't it? It's okay; everyone is My child. I love everyone. I love you." Then Swami raised His divine hand and a cup of warm milk materialized in His hand. He told my father's friend to drink the milk. "You are hungry, My child. Drink the milk." On saying these words, Swami walked away peacefully.
Strange enough, my father's friend drank every drop of the milk with great relish. Now, He had truly experienced Swami's love and was surprised as to how Baba could read his thoughts and know that he was hungry as well.
He was so overpowered by Baba's love that he became a true devotee of Baba thereafter and even started a Sai center.
We may not be able to understand God and His ways, but He knows all of us and loves us dearly.