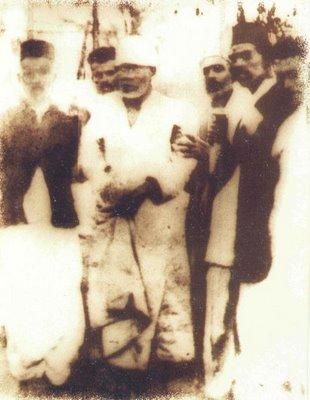 Life is an amazing learning experience and Baba is the most magnificent sadguru one can have. Baba does not teach with words, but rather through real life experiences — ones that we can never forget. Often time, Baba will bring forth similar experiences in our life repeatedly until we learn to correct our inner weaknesses. A spiritual aspirant who is prone to anger, for example, may repeatedly find himself in situations that test his patience until the person learns to get control that particular weakness. Once that is done, Baba may choose to work on another aspect of spiritual development. Each one of us has our own journey, though, and only Sai is capable of leading us ALL to ultimate perfection. If we stick with Baba, He will accomplish that without fail.
Baba often says that He is like a jeweler who takes raw gold and molds it into perfect jewels worthy of being worn by God Himself (through life's experiences). All that is needed on our part is patience and faith in His wisdom.

Once, the author was serving Baba and was marveling at all the transcendental spiritual qualities described by great saints. He was wondering how to gain control over one's mind and achieve that super-transcendental stage when Baba called for him and asked "What is the most important quality a spiritual aspirant should have?" Baba knows how to prick the bubble at the right time and He does so in His own beautiful way. Along with the question, Baba sent two people to the author. These individuals behaved in a manner that would be enough to elicit an angry response from any reasonable person. With Baba's grace, the author was able to maintain his composure and he did not respond to their behavior but at the same time, he was strained by the situation.
It was then that he was reminded of Mother Sai's saying: "One cannot oblige always, but one can always speak obligingly." As he pondered over this saying, it flashed on him that the most important quality a spiritual aspirant should have is "LOVE!" Isn't that what Baba teaches us "Love ALL, Serve ALL!" As he conveyed his response to Baba's question, Swami smiled and agreed. Love is indeed the most important quality a Sai devotee should have.
Why worry about complex spiritual concepts when the simple practice of "love" is enough to help us win Baba's grace.