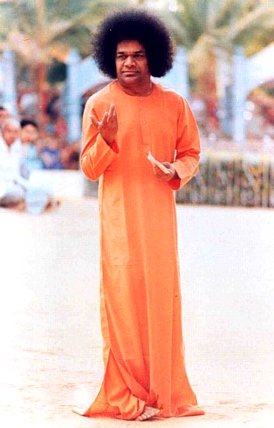 Dr. K.V. Raghava Rao (Guruji) of Hyderabad was a highly evolved soul, nay, a saint who had completely surrendered to Sai. His relationship with Baba was very intimate, and the latter would often warn him about approaching dangers. Once, Sai cautioned him about an imminent stroke. Ordinary devotees would panic in such situations, but Guruji cheerfully accepted the disease as God's blessings. Baba, on his part, surrendered Himself back to Guruji and would honor every prayer that emerged from his pure heart. Once, a sadhaka (spiritual aspirant) learnt about his nearing death. He was terrified and vehemently prayed to Shirdi Sai Baba. Baba appeared to him in meditation and said that He would not reverse the verdict as his allotted time on earth was over, but also added that there was one surrendered soul (Guruji) whose prayers could never be refused. The sadhaka immediately rushed to Dr. K.V. Raghava Rao, on whose request Baba prevented the demise and extended the sadhaka's life by eight years.

It is Baba who saved the devotee but demonstrated the power of surrender through this act. It was Baba who guided the sadhaka and showed him the way to save his life.
Baba surrenders back to those who surrender to Him. God is pure compassion and love, nothing else.