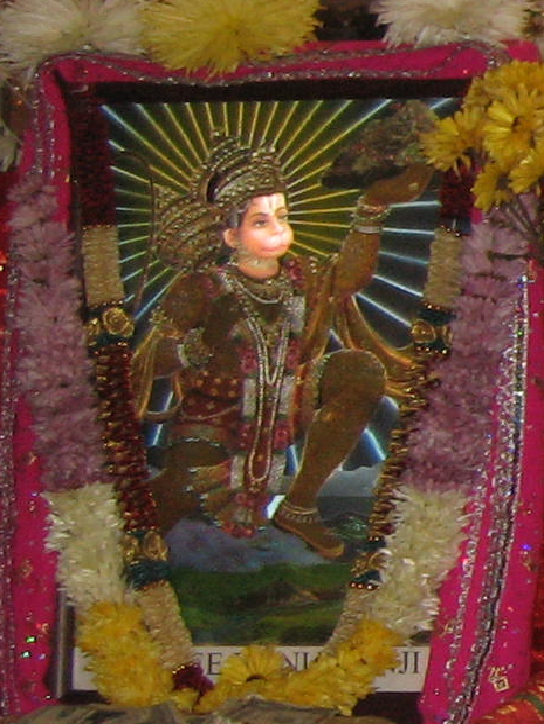 Om Sai Mandir, the heavenly abode of Lord Sai, is fast becoming a divine destination where prayers are being uninterruptedly and ceaselessly chanted every single day. The latest in the series of prayer events is the chanting of 108 Hanuman Chalisas every Saturday (from 12.30 PM to 6.30 PM).

During one such occasion (Hanuman Jayanti 2009), a group of devotees were chanting Hanuman Chalisa 108 times when a picture of Hanumanji's portrait was taken. Much to the surprise of devotees, when the picture was observed later, the real Divine Face of Lord Hanuman has appeared within the portrait—with a shining aura.
While the rest of the picture is a painting, the face appears real with eyes, nose, and facial features resembling a live being (and not a portrait).
Even more surprising is the fact (which can be observed on digitally enlarging the picture) that the face is that of a child Hanuman, while the entire body is one of a grown-up. Furthermore, seasoned photographers have attested to the fact that the aura is not the work of flash.
Click Here to view the miracle picture