Today, January 01, 2014, New Year's Day, we witnessed a strange manifestation at Om Sai Mandir. After finishing the morning Rudra/Sai Abhishekam, we saw streams of water emanating from a picture of Baba's feet. The water was unmistakably sweet. Devotees were present when the water manifested from Swami's feet.
On previous occasions, devotees have felt the appearance of vibhuti from the same picture. For the benefit of devotees, we are providing pictures from the miracle: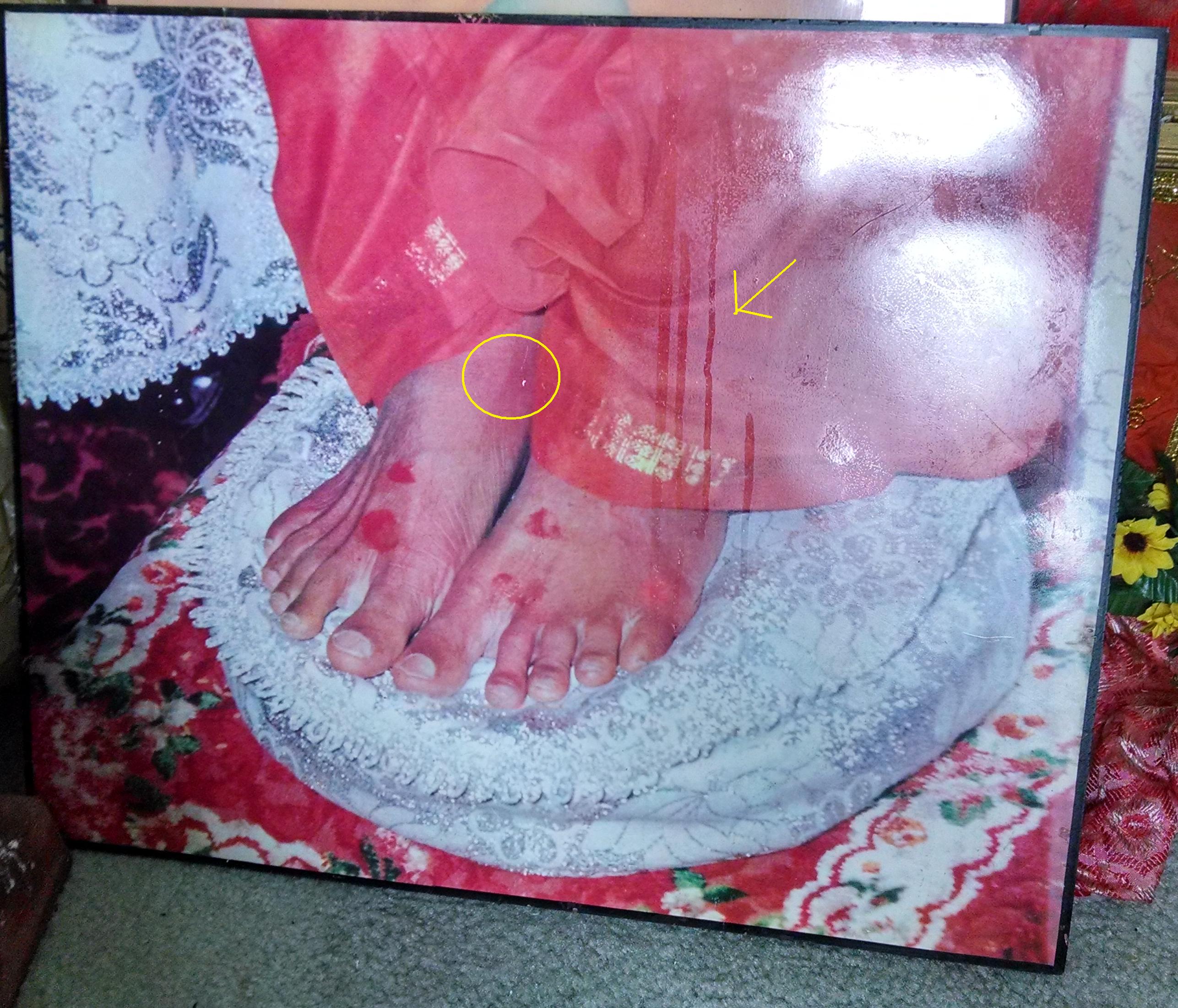 The arrow points to streams of water flowing while a bigger drop is circled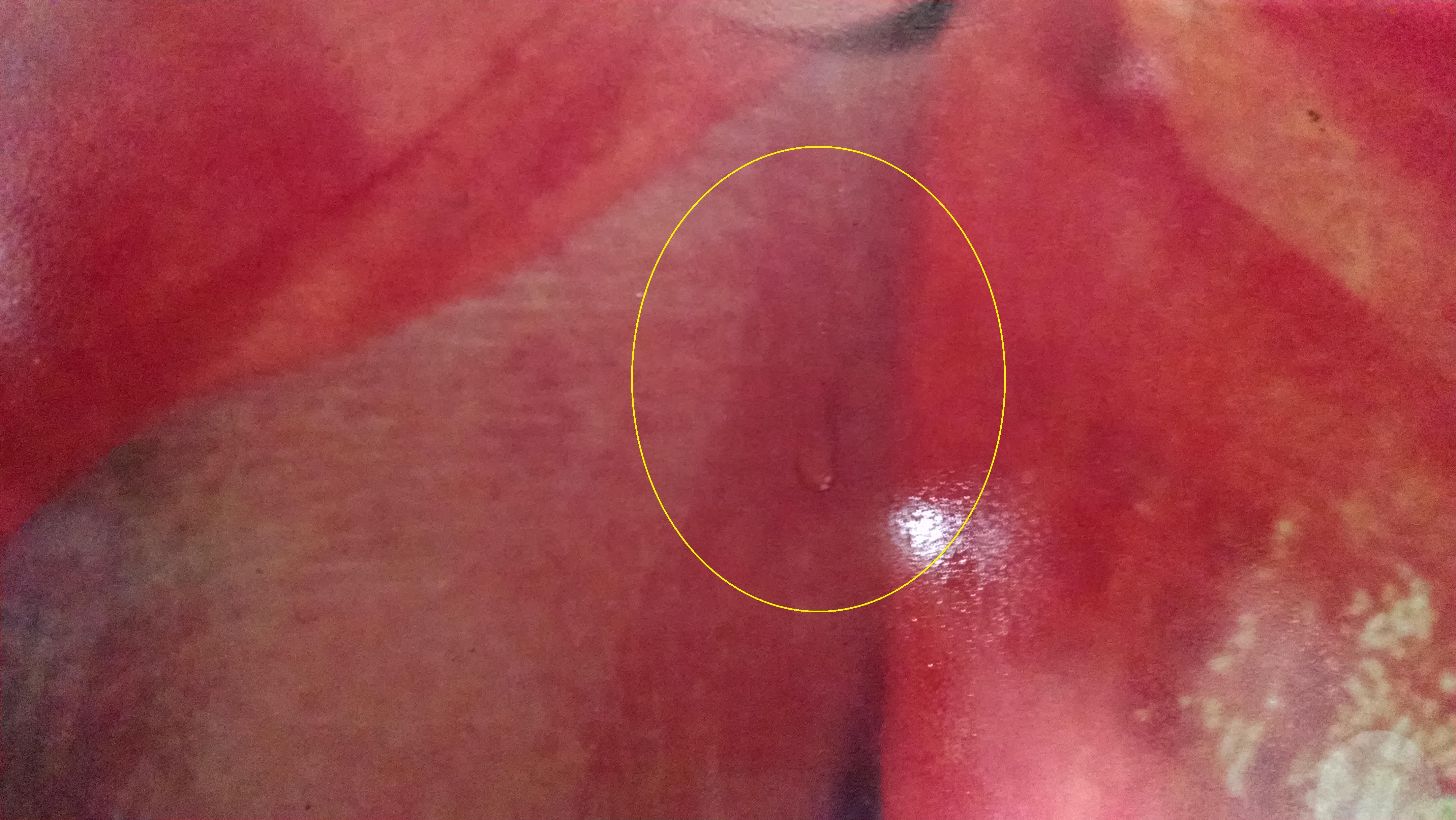 This is a close-up of Baba's feet. The manifestation of holy water can be clearly seen within the circle.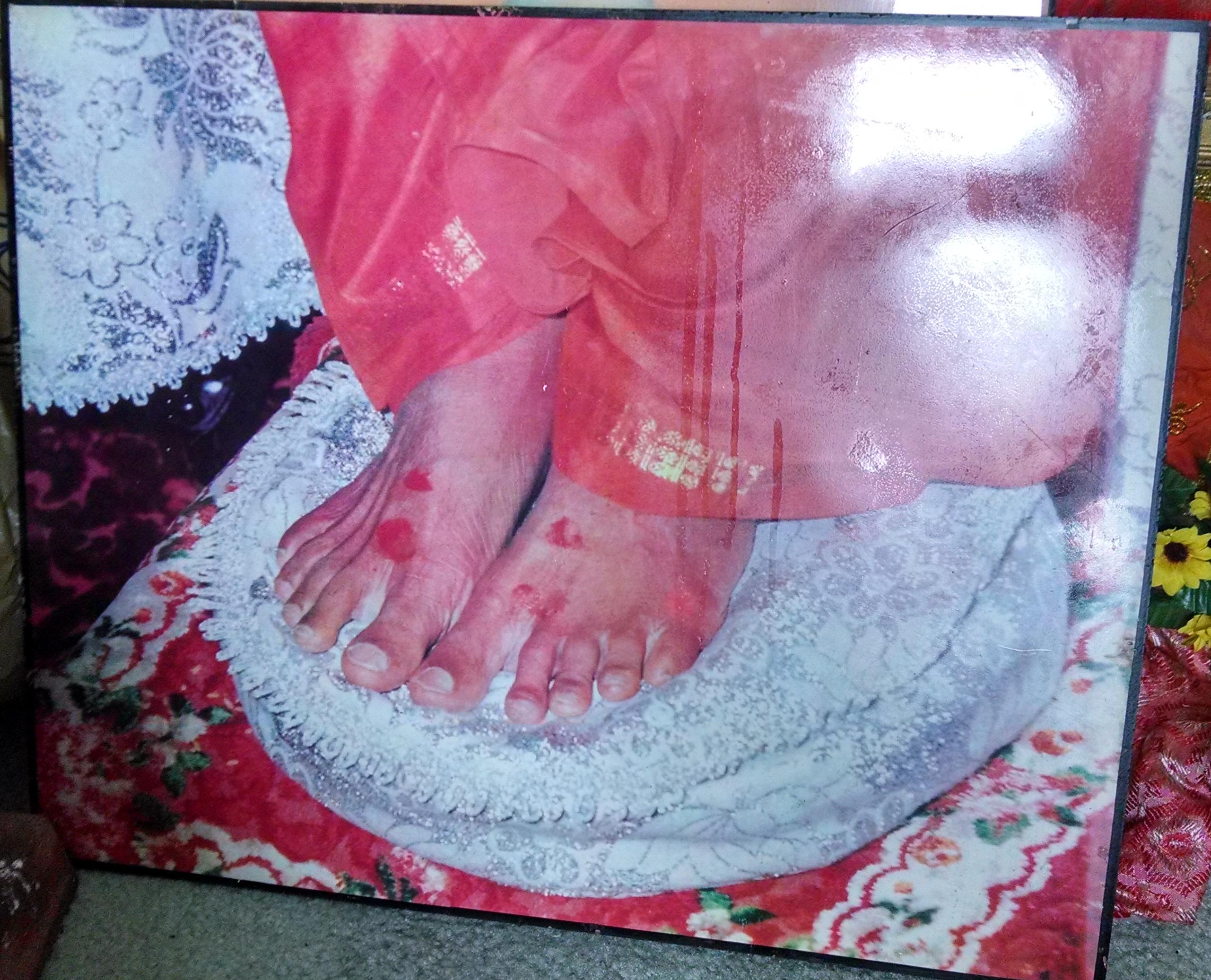 Another view of the water stream flowing through Baba's feet.