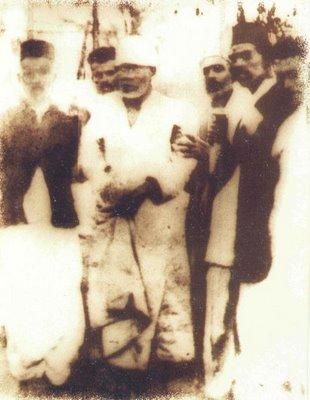 The warmth of sincere devotion can melt God's butter-soft heart in an instant, and in response to a devotee's plea the Lord becomes like a servitor, willing to extend any service possible.
When the call is sincere, He will alter even destiny and rescue devotees from sorrow. This has been the experience of innumerable devotees.
Once, a mother-in-law was fortunate enough to experience this grace. She was a pious lady who had a big family with many sons and daughter-in-laws. Despite experiencing all forms of happiness, she was not at peace, for none of her children were able to become parents. She visited Puttaparthi with utmost reverence and placed her sorrow at the feet of the Lord of Parthi. He heard her request with compassion but explained that none of her family members were destined to become parents–that was their fate.
She was disheartened but she firmly held Sai's feet and with tear-filled eyes begged Him to intercede. Swami was moved and asked if she believed in Him. She calmly said that His will was supreme and that He could alter destiny itself, if He so willed. Swami was touched by her faith and blessed her. The following year, she came with beautiful grand children.
Obedience to God's teachings is a sure way to draw His response and when a devotee adapts his lifestyle to match Baba's teachings, Baba is sure to save such a devotee from even the most unalterable writ of destiny.

In the Sai Satcharita, there are numerous instances where a devotee was to meet death or a terrible accident, but Baba intervened and saved the devotee.
Once a devotee was intent on visiting Chitali on business purpose. Just before the visit, Baba warned the devotee of upcoming danger. Shirdi Baba posed his hand in the form of a snake and said: "The lamba buva (snake) is dangerous but what can he do to the children of Dwarakamai. The presiding deity (Baba) is merciful; He will always protect."
In compliance with Baba's warning and instructions, the devotee took Shama on the trip. True to his word, just when the devotee was reading a newspaper a snake was found unnoticed, but Shama noticed the snake and quickly called for help. Needless to say, the devotee's life was saved. There are many such instances where Baba saved devotees from accidents and even predictions of sure death.
God is so merciful, He cannot but run for His devotees. He is like the hard-working mother who is always busy performing routine household chores–in His case, cosmic-duties. Despite her burdens, the mother always provides for the children's needs and keeps a watchful eye on them. The children may not know or realize this.
When they are safe or at play, she continues performing her chores, but if a child starts crying inconsolably, she will leave everything and run to console her darling. Similarly, God, who bears the love of a thousand mothers, rushes to respond to His children's calls. His simple words will allay all fears and fulfill devotees' wishes.