By Mrs. Pathak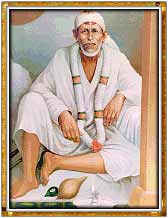 During His Shirdi and Parthi avatars, Baba cured innumerable devotees. In Parthi, whenever a cancer patient would visit Baba, He would just wave His finger and say "Cancer is cancelled!" True to Baba's words, no matter how serious the disease, it would just vanish. Doctors would just be baffled by these miracles. Here's one that recently happened at Om Sai Mandir.
We are sharing it in the devotee's own words:
Baba is always with us. I have always trusted Baba and know that he is with us in our good and rough times. (I have understood that there is no such thing as bad time when Baba is with us).
This incident happened with me in February 2014.
In November 2013, I was diagnosed with a "positive biopsy report" for a cyst in my breast. I was scared and nervous. With all the negative thoughts, I was unable to stop my tears. I was worried about my husband and kids. What if something were to happen to me? Me and my husband are very much devoted to baba and regularly visit Om Sai Mandir. I have always been telling my husband (and to myself) that I am Baba's favorite daughter.  All the tests were done and the date of the surgery (to remove the cyst) was scheduled on Feb 4th, 2014.
My husband was very supportive and would always reassure me: "How can Baba's favorite daughter ever have any trouble?" I would try to have a smile on my face and be normal but deep down inside my heart I was very anxious as the day of surgery was nearing.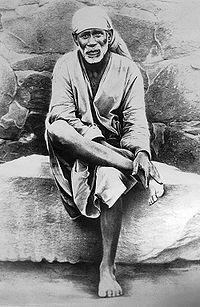 A week before the surgery, one night, suddenly I saw Baba standing near me with His hand on my forehead. He was asking me why I was worrying so much. He said, "Just offer two coconuts at Om Sai Mandir and all will be well." Next morning, when I woke up, I could not believe myself what I saw the previous night and shared it with my husband.
Then came the day of surgery. We both went to the hospital early morning. Before leaving for the hospital, we prayed to Baba at our little shrine at home and applied Baba's vibhuti on my forehead (my daily routine). After reaching the hospital and completing the paperwork and remaining formalities, the nurse took me with her, asking my husband to wait outside.

I was already crying. Before I realized, I was on the stretcher in the operation theater with my breast surgeon who had diagnosed my cyst. I had seen/met him in the past (the only known face with few other nurse and anesthetist in the operation room). He tried to calm me down and explained the procedure in detail.
Just before the surgery, he tried to examine the cyst which had to be operated and removed. The doctor appeared a little surprised and shocked. He called for another surgeon and some reports. They all started looking for the cyst in my breast. I was nervous and wondering what was happening. All this time the one and only word in my heart and mind was SAIRAM, SAIRAM SAIRAM!
Within the next few minutes, the doctor came closer to me and said the following words in a very calm tone: "Mrs. … we can call this 'one in a million case'. The cyst does not exist any longer. WE DON'T NEED TO DO ANY SURGERY! I DON'T SEE ANY CYST."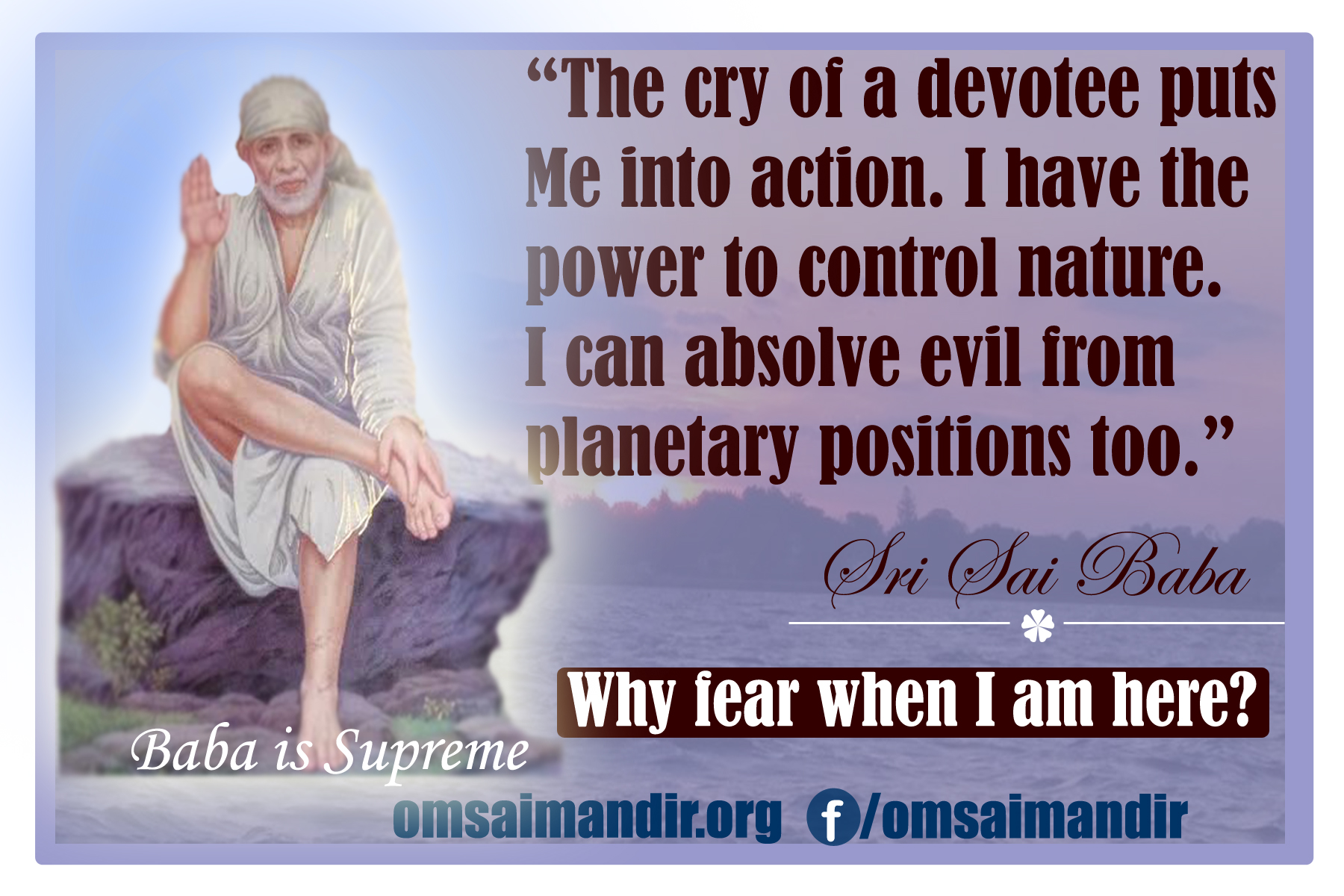 I was speechless and didn't know whether to cry or to be happy about it. As this was BABA AND NO ONE ELSE WHO TOOK CARE OF HIS FAVORITE DAUGHTER. We were very happy with this blessing from Baba and soon offered the two coconuts at Om Sai Mandir as per Baba's words.
After that, I also did a six-month follow-up checkup and with Baba's blessings, everything is normal.
There are many similar incidences that have happened to me and Baba has blessed me knowingly and unknowingly. Many times, he has blessed in strange ways. I have no words to say or thank Him enough.
Last year, one Sunday evening I was going to be alone in the house as my kids and husband had their plans. On previous Thursday at Om Sai Mandir, I just happened to tell Baba if he could come on Sunday to our home and visit this daughter as she is alone.
Sunday evening came. I was in kitchen, but at the back of my heart I was anxiously waiting for Baba. I would feel some noise or shadow but it was just a thought in my subconscious mind. Then suddenly, the doorbell rang and my heart skipped a beat. I rushed to open the door. Guess what? It was definitely BABA, I am positive.
It was my neighbor's son with prasad (Seera and banana) in his hand. After giving me prasad, he said: "We had been to the temple and this is for you. Till now, we had never received prasad from them. It was our Baba who came to visit his favorite daughter and keep His promise of a Sunday evening visit.
Always be with us Baba. Kindly bless us to have Shraddha and Saburi—and give us the opportunity to do your seva.